International Journal of Academic Research in Psychology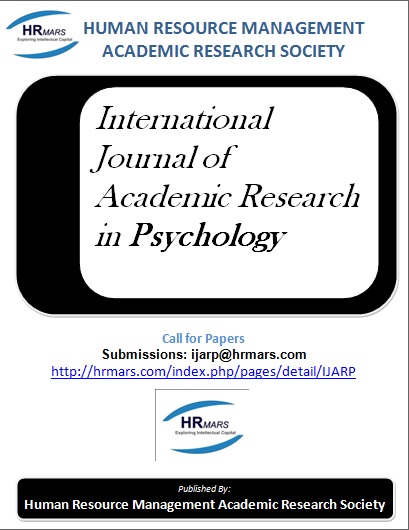 International Journal of Academic Ressearch in Psychology (IJARP), (ISSN: 2312-1882) is an internationally refereed journal published bi-annually in January and July published by Human Resource Management Academic Research Society. The journal's coverage is comprehensive and includes applied psychology; biological psychology; clinical psychology; developmental psychology; experimental psychology (and cognitive neuroscience); educational psychology; mathematical psychology; social psychology; and psychoanalysis.
Major areas covered by IJARP are:
General psychology
Cognitive psychology
Neuropsychology
Developmental psychology
Educational psychology
Social psychology
Journal Contact
Dr. Muhammad Saleem
Assistant Professor, Department of Applied Psychology, The Islamia University of Bahawalpur, Pakistan
Email: ijarp@hrmars.com

Work in this journal is licensed under a Creative Commons Attribution 4.0 International License.